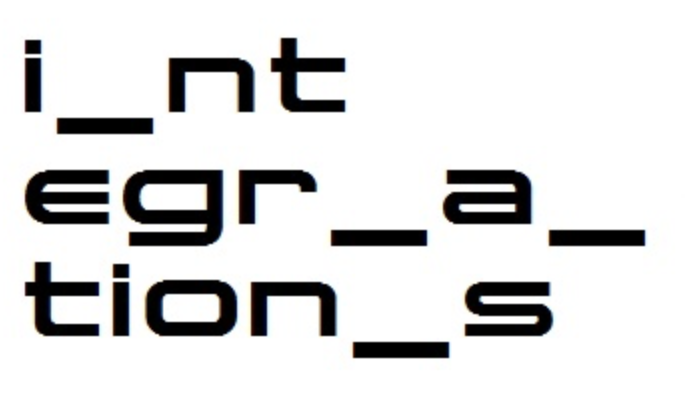 ABOUT


'Integrations' is a long term artistic research project by UMS 'n JIP in collaboration with international partner ensembles, musicians, groups and composers who have been associated with the duo for several years and work closely with them. 'Integrations' provides an opportunity to present, integrate and deploy the results of many years musical practice and research in a new and larger instrumental, esthetic and cultural connexion.

From the standpoint of UMS 'n JIP, 'Integrations' offers a new kind of contemporary ensemble, in that their characteristic approach is integrated both musically and compositionally into the contemporary ensemble's format. In this respect it also operates in parallel with UMS' research project 'Recorder Map', which charts the playing techniques of recorders in a practical form for composers and music interpreters.
In close collaboration with composers 'Integrations' leads progressively to new pieces that extend the range of the UMS 'n JIP repertoire (recorder, voice and electronics) through new instrumental combinations. In its first stage it has produced works for a trio (with violin), and from 2015 for the duo supplemented by the Pierrot Quintet (flute, clarinet, violin, cello and piano) -- that is with 5 basic instruments - two string instruments, two wind instruments and a keyboard. Future projects include extensions with a) brass instruments and percussion, b) traditional instruments and c) open formations.
The international partner ensembles that work with UMS 'n JIP are among the most accomplished groups in contemporary new music and are distinguished by their varied cultural and esthetic backgrounds as well as their experience in interpretation, compositional and musical traditions. Thus, in addition to the sound and formal issues tackled, a central theme of the project is intercultural dialog.
The works that result from the involvement of the various ensembles lead not only to a larger number of performances. The pieces also receive differing interpretations thanks to the diverse cultural contexts in which they are presented. As a result they offer material for discussion and reflection throughout the network over several years for all involved.


PARTNERS



OEUVRES




ENSEMBLES & MUSICIANS



PRESS



PHOTOS




SCHEDULE